How do tryouts work ?
Every season typically right before or after State or National Cup play we begin to have official club tryouts in order to see prospective players wanting to join the club. The players will be scouted by several coaches who will share opinions and determine which players the club is going to invite back for additional evaluations. We do however encourage families to contact their players age group coach for individual evaluations during normal training days prior to official tryouts.
What age group is my child ?
Are field sizes changing for the 2016-2017 calendar year ?
Below is the field size dimensions that will officially go into effect in 2017. However, US Soccer has started to mandate that all clubs switch to this model starting in August of 2016.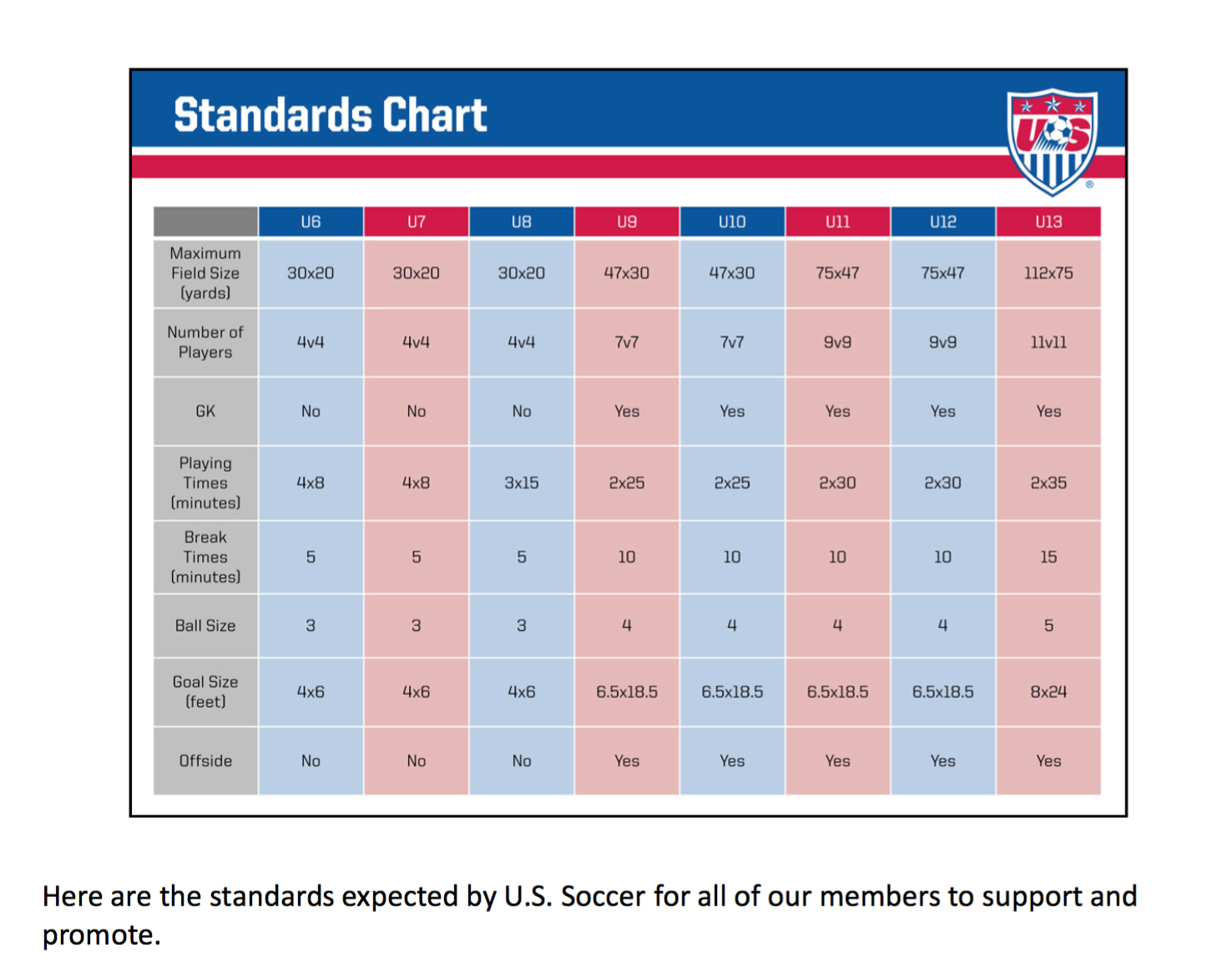 What to do If I can't make it to any tryout dates ?
If unable to attend of any the tryout dates, please call or email:
Marcus Chorvat, Technical Director
email: mchorvat@strikersfcsb.com
phone: (323) 810-4081
For Spanish-speaking, please contact:
Luis Inga, Director of Coaching
email: luisinga@strikersfcsb.com
phone: (714) 392-6050
Should players attend multiple tryouts ?
Yes, if at all possible the player should attend multiple tryout dates in order to maximize exposure.
What attire should my child bring ?
Players need to wear appropriate training gear. Socks, Shinguards, Soccer Ball, Soccer Cleats, and Water.